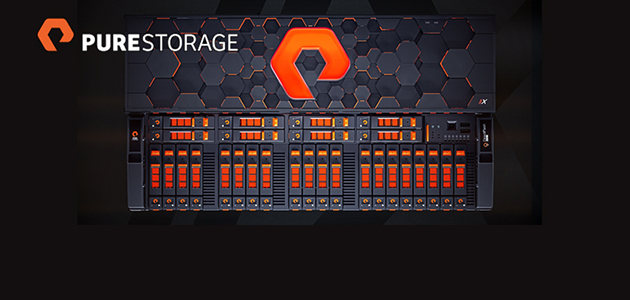 About Pure Storage
Pure Storage helps innovators build a better world with data. Pure's data solutions enable SaaS companies, cloud service providers, and enterprise and public sector customers to deliver real-time, secure data to power their mission-critical production, DevOps, and modern analytics environments in a multi-cloud environment. One of the fastest growing enterprise IT companies in history, Pure Storage enables customers to quickly adopt next-generation technologies, including artificial intelligence and machine learning, to help maximize the value of their data for competitive advantage. And with a certified NPS customer satisfaction score in the top one percent of B2B companies, Pure's ever-expanding list of customers are among the happiest in the world. For more information, please, visit: www.purestorage.com.
Pure Storage Evergreen™ Storage subscriptions enable storage that is deployed once and non-disruptively upgraded, as needed, for a decade or more, without the need to re-buy a TB you already own. Forget downtime, performance impact, or data migrations – Pure Storage has engineered compatibility for future technologies right into the product!The Pure Storage Shared Accelerated Storage portfolio includes:
FlashArray for block data,
FlashBlade™ for file and object data,
FlashStack™ for converged infrastructure,
AIRI™ for integrated AI-ready infrastructure,
Evergreen™ Storage Service (ES2) for pay-per-use OPEX consumption.
Please use this form to contact us.
ASBIS managers will get back to you as soon as possible.